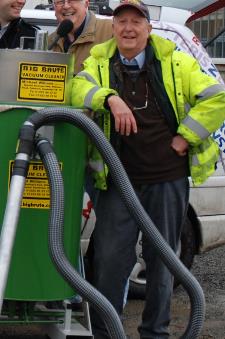 We're very sad to announce that Mike Williams, founder of Michael Williams Engineering Ltd, died in July 2017.
Mike founded Michael Williams Engineering Ltd in the early 1970s and invented the Big Brute Industrial Vacuums back in the 1980s which today are used in countries all over the world.  In the past few years in semi-retirement, Mike worked with us here at TransNorth to successfully launch his vacuums into the Canadian market.
He was very proud of his company and grateful to all the people who had helped make his ideas and visions a reality over the decades.
He leaves behind his wife, Anne, and two sons, John and James, who together will continue to run his company. He also had 2 grandchildren.
We extend our condolences to Michael's family and all of our friends at MWE during this difficult time.
Neville Jackson