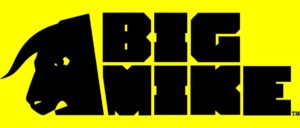 TransNorth is very excited to announce that we have just received inventory of our newest product line: BIG MIKE industrial vacuums. Unbelievably powerful, BIG MIKE industrial vacuums are designed to address the full range of cleanup jobs in both factory and farm environments. Fine dust, granules, gravel, big lumps, water, oils, sludge, swarf and general factory waste are all devoured enthusiastically by BIG MIKE.

Even after the most serious abuse, your BIG MIKE will continue to perform where others would have given up. Invented by Michael Williams in the UK over 30 years ago to clean grain storage facilities and agricultural equipment, BIG MIKE (in North America) and BIG BRUTE (everywhere else) industrial vacuums are now sold all over the world and have been tested in virtually every factory and farm environment.
We know many of you have been waiting a long time for the vacuums to arrive – we appreciate your patience – the waiting is over! All orders previously placed will be shipped within the next five business days. If you've been waiting to place your order, we will be updating the website with stock status in the next few days. Feel free to call to discuss your situation/needs &/or place your order online.
The delays have been many and include the rigorous process required to achieve UL certification, resolving a brand name conflict with another company (we went with BIG MIKE instead of BIG BRUTE), redesigning all the packaging so that the vacuums could ship safely to Canada, and numerous other smaller items.
A huge thank-you to Michael Williams, John Williams, James Williams, Dave Radford, Steve Sewell, Rob Rostrom and all our hard-working colleagues at Michael Williams Engineering too numerous to mention individually for their persistence and tenacity through this long and difficult process. It will be worth it!